Blending artistry and technology. 
Campagnolo | Super Record Wireless | Eye-Candy 
More than just a simple product video and print advert, this is a visual celebration of engineering and elegance, unleashed by our communication experts.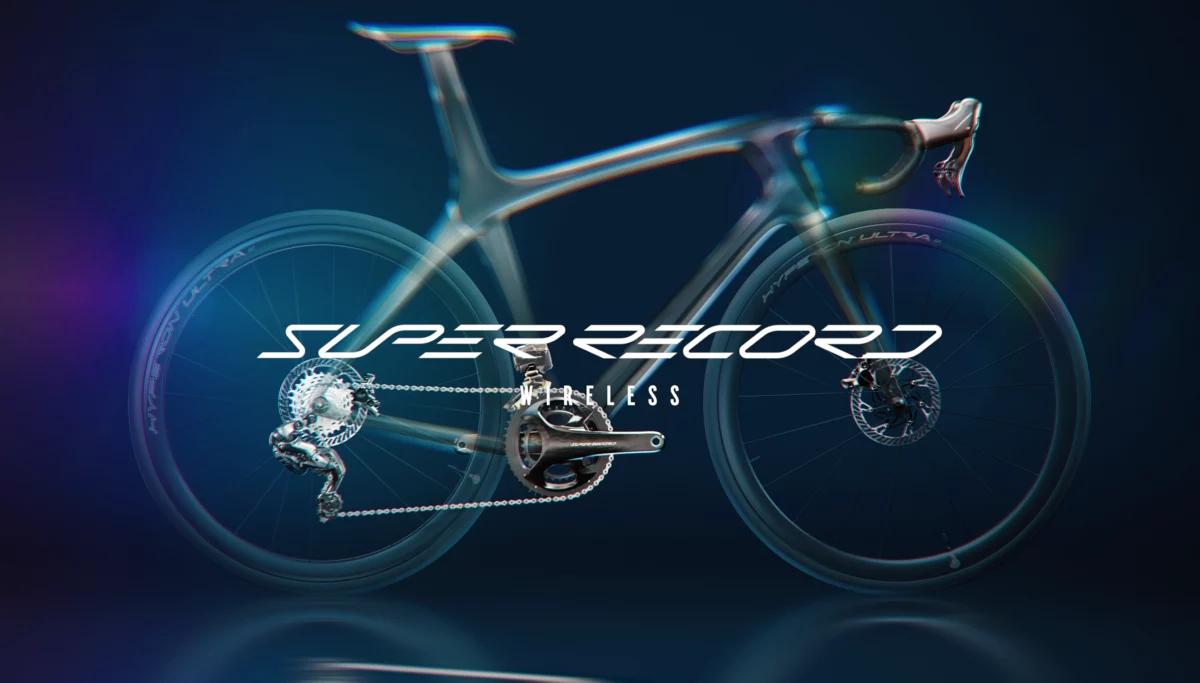 There are high-end performance components. Then there is Campagnolo. A company which is not just about speed, technology, and perfection – but much more. We aimed for viewers to discover everything the Super Record Wireless contains – from fine Italian craftsmanship to high-quality materials to clever technology. All tucked neatly behind a sleek exterior.

A dynamic, satisfyingly smooth video and beautiful print advert takes the viewer on a journey to explore the innovative technologies at work in the new groupset. Using leading-edge 3D visualisation software, the components are rendered in-action, each chain link and sprocket interlocking and interacting. The shifters and derailleurs are explored, layer by layer, using explosion animations to dive deep into the technology below the surface. This fresh x-ray perspective allows every intricate feature of Italian engineering to be on full display, both on screen and on paper. Together with the visuals, the lighting and sound design celebrate the dimensional shift between bicycle and rider when the Super Record Wireless clicks into place.
Pixel-perfect beauty. Celebrated with high precision detail.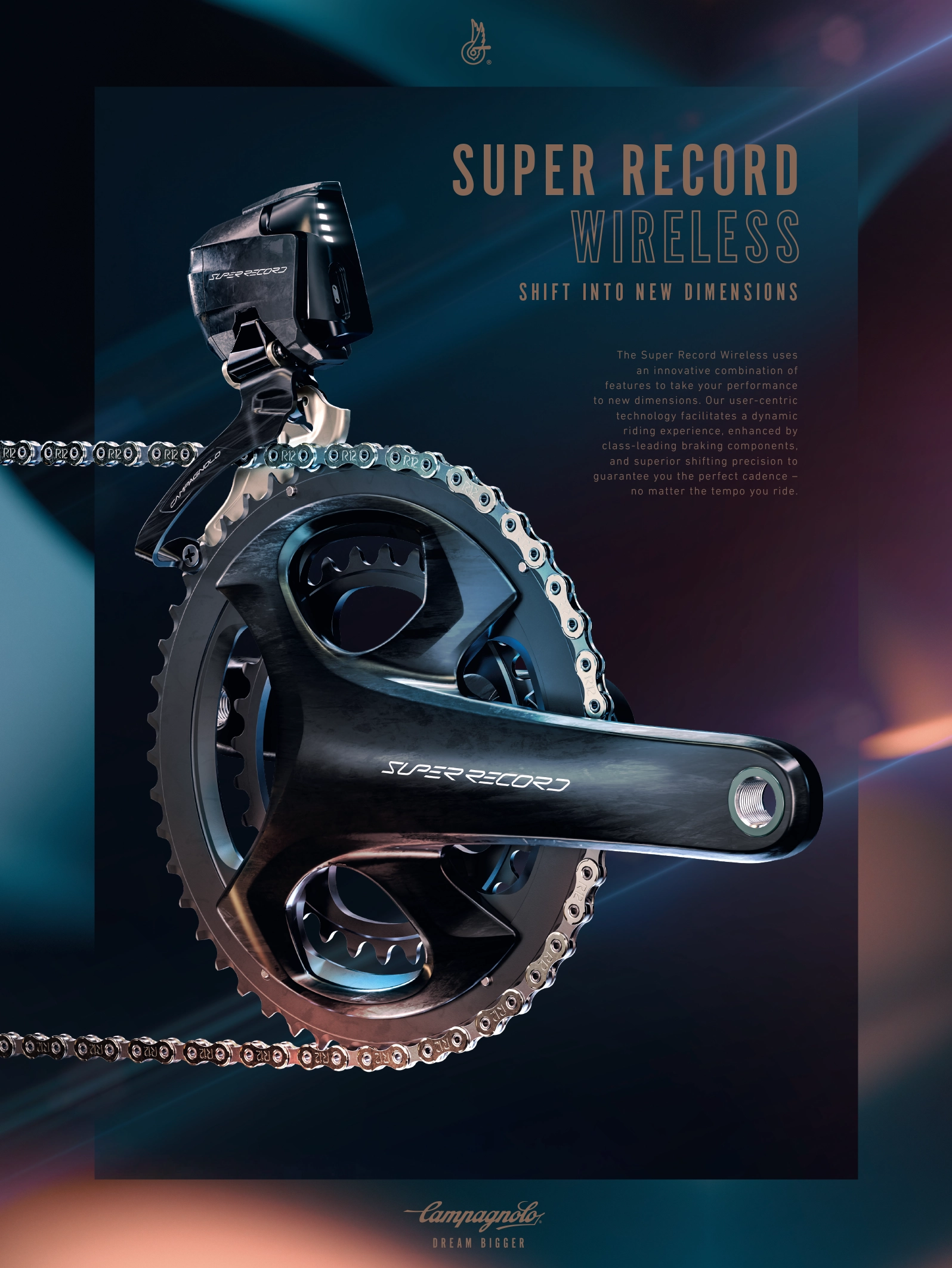 Check out more of our work.
Find out what co-creation can do. Strategic and hands-on, KISKA boosts business and generates impact with brand and design. See the results for yourself.