Ready. Set. Innovate.
adidas | Brand Boost
Eight-years of innovation.
A long term and strategic branded innovation partnership boosts adidas' game.
Zero-waste sporting goods.
New breed of shoes launched with KISKA-led cross-industry collaboration.
Future of footwear.
Online configurator concept kick-starts ideas around mass-customisation.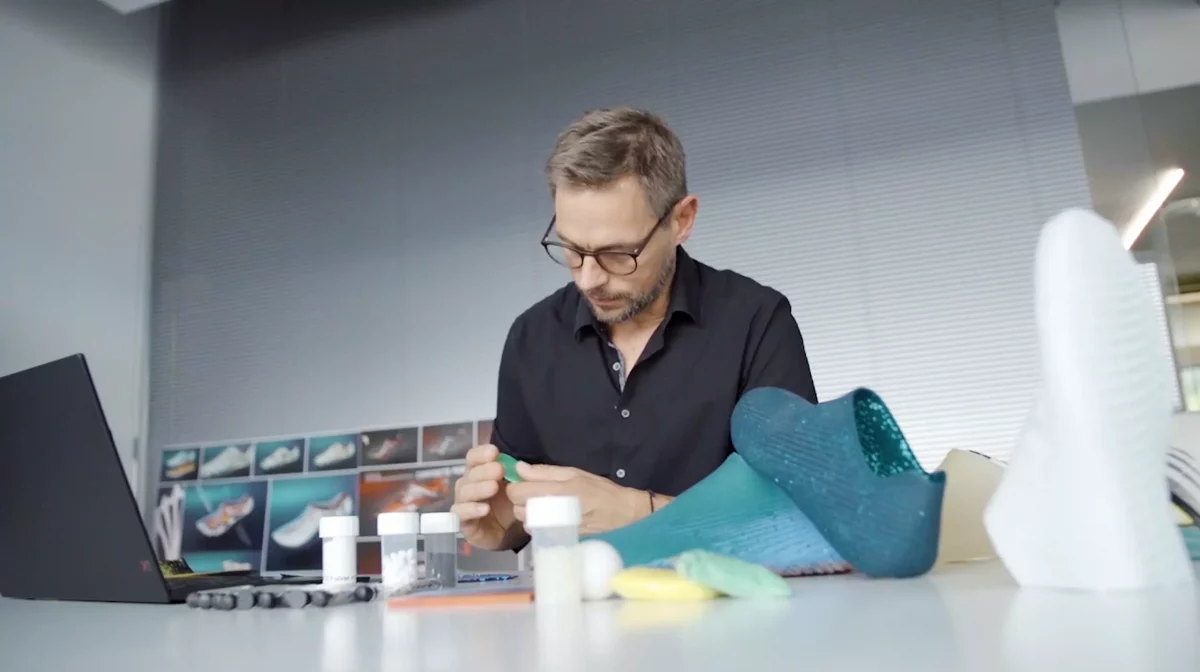 In an eight-year adidas innovation partnership, KISKA built market potential by exploring zero-waste sporting goods, mass customisation, and future footwear.
Innovate, or get left behind.
Research and development is a sport, and adidas is a global leader. During an eight-year branded innovation partnership with KISKA, the brand boosted its game even further.
Innovation needs design.
Focussing on performance in user-centric design, an agile and multi-disciplinary team conducted R&D in Austria and abroad. Tackling the future of sporting goods and retail. An incubator, the team connected the dots between a range of adidas' innovations. Making them desirable by blending user research, concept ideation, product design, prototyping and communication. Ultimately, catalysing and leveraging the brand's bold innovation strategy.
Future of sporting goods.
adidas' Future Team pushes the limits of products, materials and technologies. In the real world however, desirable innovation needs marketable design that fits the brand. It started with the ultimate lightweight fantasy: the 66-gram shoe. The footwear equivalent of putting humans on Mars: doable, but never been done. Didn't stop KISKA though. The team designed and prototyped a second skin concept, with minimal structure and ultra-lightweight material. Even went as far as exploring manufacturing methods.
Branded innovation. Advanced design.
More of adidas' tech got the advanced design treatment. The ongoing brief? "Make it cool." Concepts to make adidas Boost marketable were tested. Leaf spring tech was prototyped. The potential of advanced materials and techniques was mined. Like spray-on fibres, biomimicry, additive manufacturing, patch placement for laceless shoe structures, and parametric design.
Manufacturing solutions for mass customisation.
Data and trend mining tells a cool story about shifting consumer desires. People want products that are personalised and sustainable. Right now (if not sooner).
Tapping into the mood and mapping out holistic customer journeys, KISKA developed future retail concepts that produce hyper-custom footwear. Blending expert consultation and automation, the Maker Lab generates sneakers in-store and to-order. The online Sport Infinity Shoe Configurator allows athletes to tune footwear precisely to their professional specifications. Press a button and it's done! A shoe made just for you, with minimum wait time and no waste.
Check out more of our work.
Find out what co-creation can do. Strategic and hands-on, KISKA boosts business and generates impact with brand and design. See the results for yourself.