Differentiating the kite surf scene.
Colour, Trim & Graphics | Tools & Processes  
Innovative new printing techniques. Contemporary ideation programs. Steps towards a more sustainable future. Plus, a healthy dose of creativity. A winning combination! 
The sky's the limit.
We think that kite design has been limited by the technology available for far too long. And that stops today. With our project with Harlem Kitesurfing, we partnered with a passionate client to revolutionise an entire industry. 
A look to the past.
Traditional kites are always created by stitching panels together, a method that gets the job done but requires punching holes in the material. This inherently weakens the product, resulting in additional materials being added to reinforce it. More materials translate to a heavier kite, and a heavier kite inevitably results in decreased performance. And this won't do – we're all about maximising performance here! 
Enter Harlem.
Using state-of-the-art welding techniques, Harlem's 'Game Changer' line-up stand out from the crowd. By refusing to follow the status-quo, they are lighter, stiffer, and more manoeuvrable in the air – taking kite design to a whole new level. Also, by utilising Digital Printing to add colour and patterns, something that only Harlem are doing, we're able to leave the restrictions of traditional Screen Printing in the past.  
"The best part of the project was having complete freedom and endless exploration possibilities – discovering new approaches and graphical elements to make Harlem stand out from the competition."
– Mario Muresan, Designer. 
True customisation.
Normally, your customisation options for kites were to physically stitch in a logo or other small design. Not only were these options limited, they also would affect your performance and weight. You see, everything you add to one side of the product, you would need to mirror on the other side – which affects the overall balance. With Digital Printing, we can (quite literally!) put any design on the material.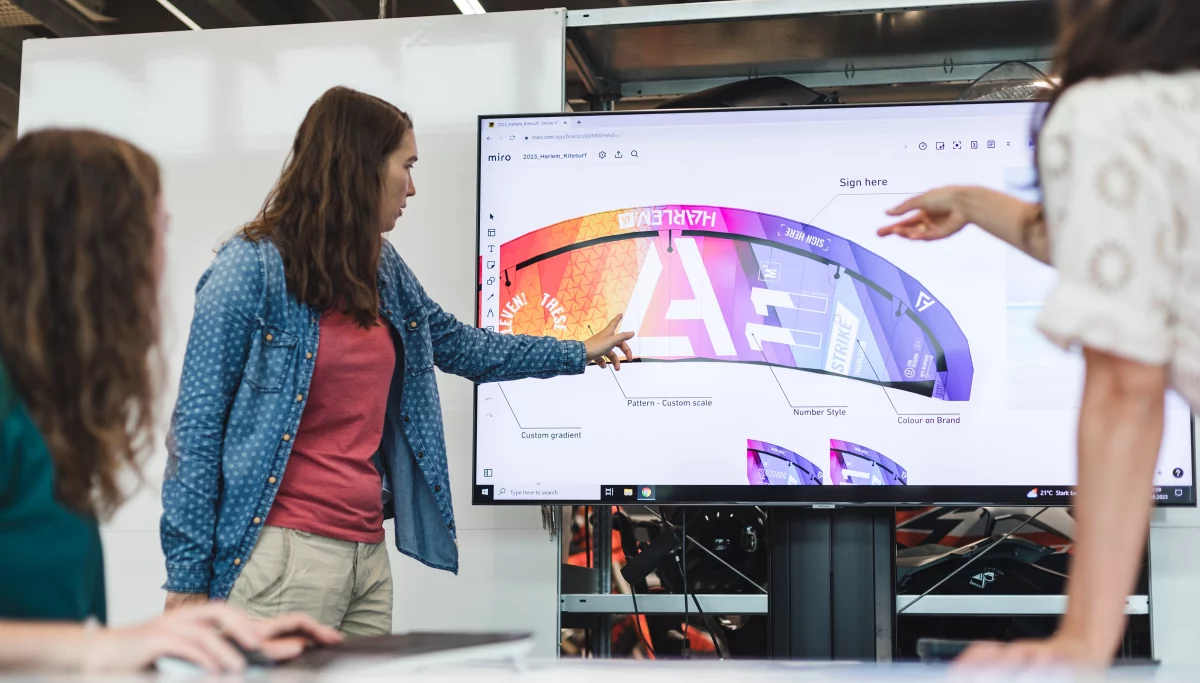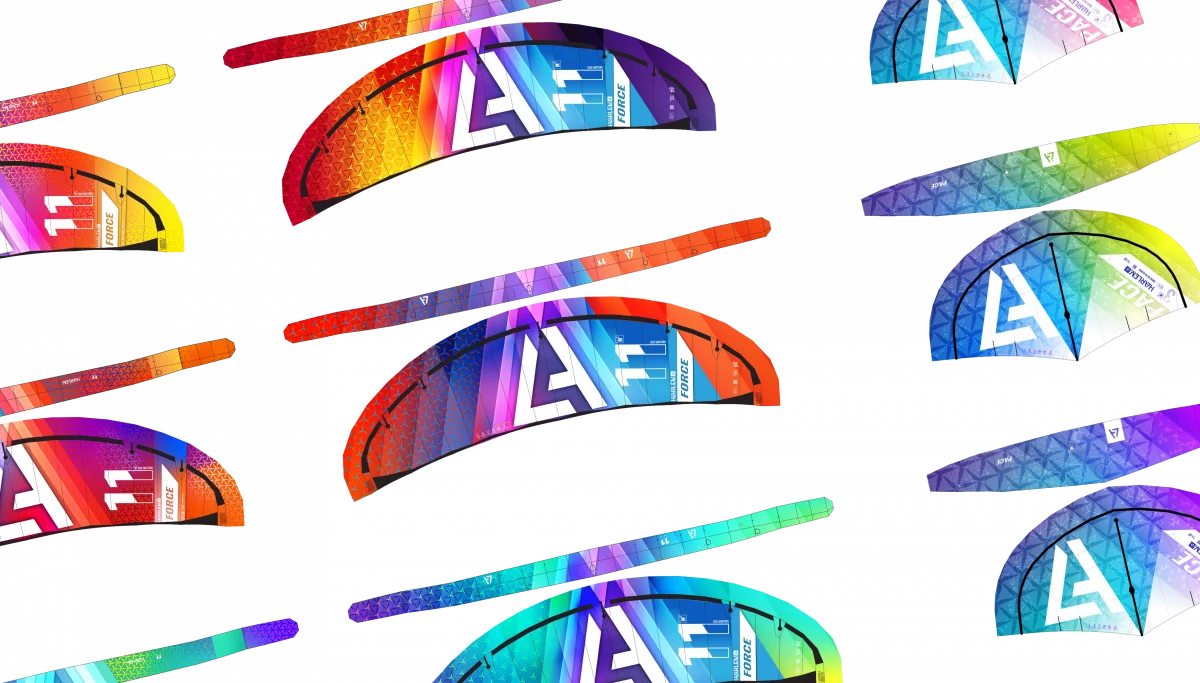 Parametrically perfect design.
The gradient pattern we created for Harlem is completely unique and unseen yet on the market. We've used Grasshopper, a Rhino plugin, to develop the trademark 'windmill' pattern using Parametric Design. This is a technique we've borrowed from the architecture design industry and allows us to rapidly (and flexibly!) generate bespoke, branded patterns based on geometry and parameters.
UNFAMILIAR WITH PARAMETRIC DESIGN? THAT'S OK, WE'VE GOT ALL THE DETAILS HERE.  

A more sustainable future.
By combining new manufacturing and printing techniques, this game-changing portfolio helps pave the way towards a more sustainable future. Harlem's Digital Eco Printing technique uses 4x less water than traditional methods and because we aren't cutting out patterns, we significantly reduce material wasted during the manufacturing process.  
"It's a privilege to work alongside a client who places such a strong emphasis on sustainability. From the very beginning, it was clear our team and Harlem were on the same wavelength."
– Kornelia Betz, Project Manager.  
What's next?
This isn't the first project where we've had the opportunity to explore Parametric Design – and we certainly don't want it to be the last. We feel as though we've only just scraped the surface of its potential. And we can't wait to explore future applications.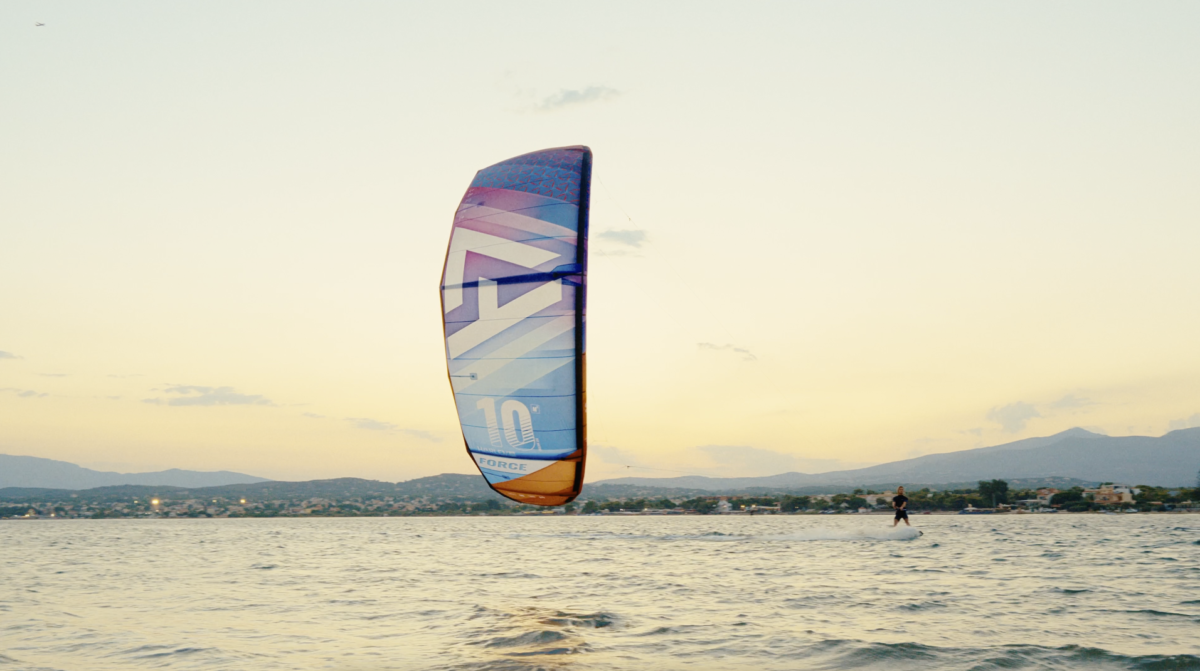 Check out more of our work.
Sharp thinking. Bold execution. KISKA generates brand experiences with business value. From strategic consulting to hands-on execution of your vision. See the results for yourself.