Maximising opportunity to boost business.
IXGO | Brand Creation
What started as a brand-boost evolved into the creation of a new brand. A new logo, a new claim, a new look (in communication and product!) – and a fresh start for a motivated client.
SERVICES
Brand Strategy, Research, Product Consulting, Transportation & eMobility Design, Brand Communication, Product Experience Design, Apparel & Footwear Design, Branded Space Design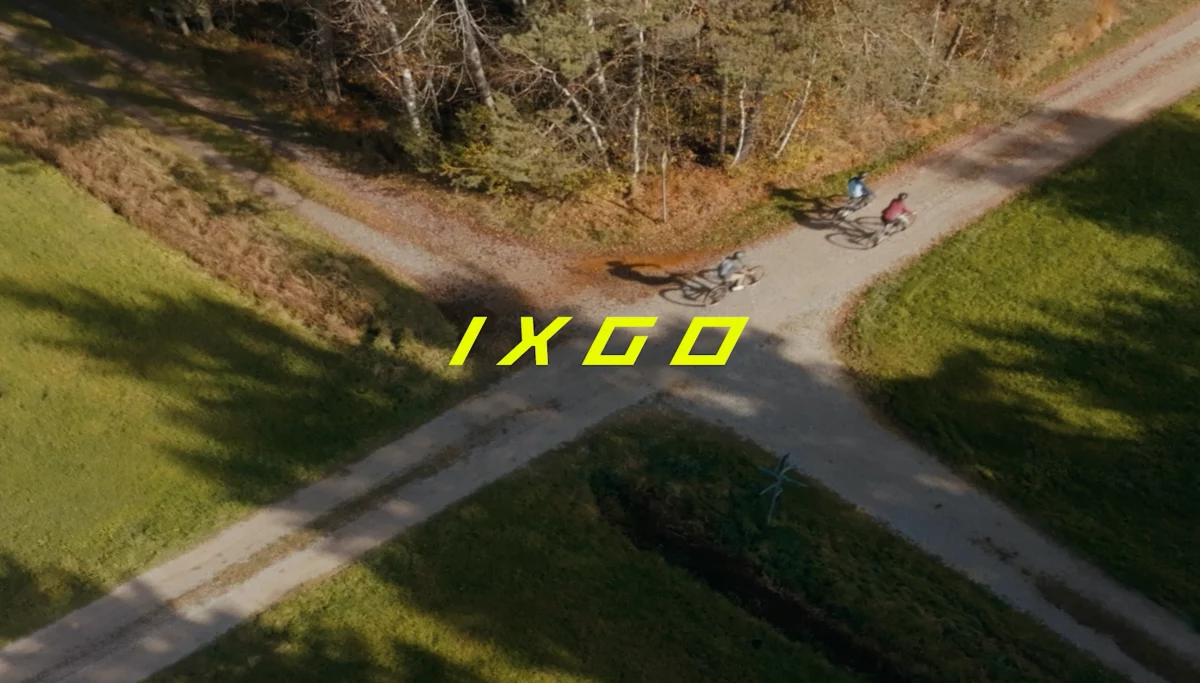 Brand creation. From square one.
A new, refreshingly unique player on the scene, made for casual cyclists.
Translating client potential into impact.
Spotting (and pouncing on!) hidden opportunities in a saturated market.
Boosting business. Solving challenges.
A sharp brand is a strong brand. And strong brands inspire loyal customers.
To solve a business challenge, sometimes you must let go of the past.
That was the case for Bike & Co., a German bicycle dealer network who reached out regarding their bike brand: Morrison. The brand was finding it difficult to make an impact in the market and stand out against the competition. Bike & Co. came to us for a traditional 'KISKA brand-boost' to take their existing assets and make them future-proof.
Their main issues: Brand visibility, differentiation in the market, and consistent brand messaging. In short, the two brands lacked clarity and sharpness. Our experts delved deep into extensive market research and competitor analysis, aiming to identify the areas where we could consult on Bike & Co.'s strategy. But, in classic KISKA fashion, we identified something unexpected.
During our research – we spotted an opportunity. A hidden gap in the market for a new bicycle brand. And when we see an opportunity, we never keep it to ourselves…
From the ashes rose IXGO.
A brand for dealers, by dealers. Open, expressive, and carefree, this brand is clearly differentiated in the crowded bicycle brand market. IXGO promises freedom, fun, and accessible adventure for all, whether that's gravel or mountain, electric or traditional. Logo, colours, typography, product graphics, name – every element sharply emulates their unique brand identity.
Creating a new brand is no small task. It required KISKA's integrated design approach, blending the talents of all our services under our roof to boost Bike & Co.'s potential. Market positioning and user segmentation were investigated, which fed dealer research and interviews. A new brand appearance and tone-of-voice was created, as well as a unique logo, custom typography, and tailor-made brand book. Then there was branding of the bikes themselves – which was handled by the Colour, Trim & Graphics team.
They reworked the appearance of IXGO's products, giving them a fresh visual appeal. New brand colours were deliberated and selected – a harmony of natural neutrals which emphasise the acid neon. Bright colour blocks on the bicycle frames draw attention to the brand name, making IXGO's products instantly recognisable on any trail. And the clever selection of components and portfolio revision by Strategic Product Management ensured IXGO wasn't just an aesthetic revamp, but one rooted in credibility.
The results of our hard work went live in May 2023.
In the month leading up to EUROBIKE, we eagerly awaited the extensively planned dealer launch livestream. The event generated an overwhelming amount of support (and substantial orders!) from dealers, which propelled their full-scale public launch scheme into action – which began at EUROBIKE, the largest cycling convention in the world.
For every client, we want to optimise their potential. And this potential varies from project to project, meaning that custom solutions are the key to success. For Bike & Co., the most advantageous approach was to establish a brand from scratch, effectively boosting their business and creating an unparalleled brand experience for their customers. In an industry where over 13.5 million bicycles are produced annually, it's more important than ever to ensure your brand is watertight – or risk missing out on future opportunities.
Check out more of our work.
Find out what co-creation can do. Strategic and hands-on, KISKA boosts business and generates impact with brand and design. See the results for yourself.