Designing brand heritage into high-functioning gear.
BREMA | VALLI 2023 off-road collection | Eye-Candy
BREMA's heritage runs deep. Product Consulting and Apparel Design translated it into functional apparel that seamlessly integrates the brand's design language.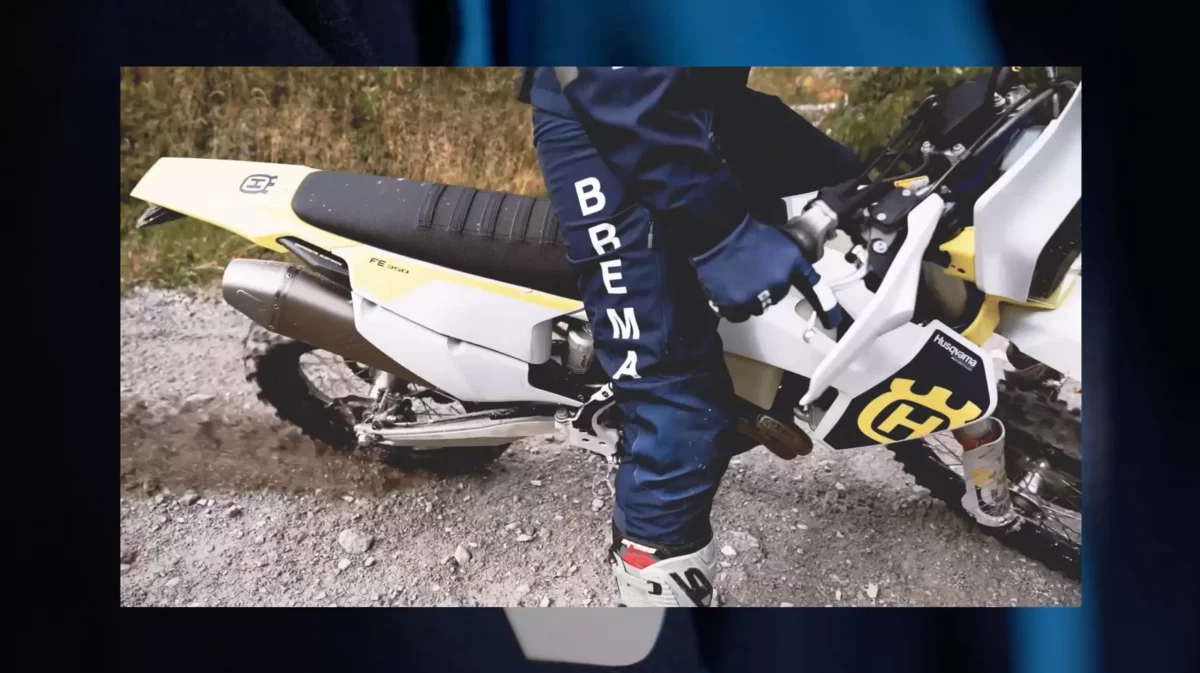 Founded in 1969, BREMA brought a distinct style to motorcycling and remains a touchpoint in Italy's scene. From technical materials to two-tone colour blocking to the iconic logo looming large on every garment, BREMA's impressive archives prove that there's simply nothing like the brand out there. Past or present. 
But what about the future? Owner Giovanni Barocci's vision: a new off-road collection that pumps up the brand's heritage and design language into contemporary, high-performing products. Pulling it off demanded a design partner with significant functional apparel expertise, passion for motorsport, and deep brand appreciation.
KISKA delivered.
"There aren't too many brands with DNA quite like BREMA's, so starting from the archives to plan a new collection is amazing. You can feel the history, and we were inspired by their racing roots. It put us in a better position to create super-functional products that clearly link brand heritage to the business' future."
MATTEO CERUTTI | Lead Product Strategy Consultant
First up, a razor-sharp line-up of products. BREMA's archives, plus client workshops, market observation, and interviews gave KISKA product strategists the data needed to guide business leads through the decision-making process. The final collection: two jackets and two pants, as well as jerseys, gloves, a backpack and a hip bag.
Developed to live up to today's Enduro standards, each VALLI product maintains that distinct BREMA feeling. Digging into the archives, Apparel Designers matched the brand's dedication to precision and detail; seamlessly integrating new materials and technical solutions into the iconic design language. Like BREMA's distinct pockets. Inspired by the past, they blend in functional elements like air vents and are strategically placed for easier rider access. They also devised a unique knee-construction with flexible fabric that's heat-, tear-, and abrasion-resistant. It also includes a throwback graphic from the '70s as a nod to the past. Finally, the signature logo placement and colour blocking remain, but are enhanced with new printing techniques and material placements. 
"It was wonderful to work with a client with such dedication to the brand. There's so much energy and passion that goes into every product. No small detail escapes their notice – or ours."
MARGARITA NAVARRO | Lead Apparel and Gear Designer
In short, the strategy and craftsmanship invested into BREMA's VALLI off-road collection ensure its impact. On the brand's evolving positioning to the people who choose its gear for their ride.
Check out more of our work.
Find out what co-creation can do. Strategic and hands-on, KISKA boosts business and generates impact with brand and design. See the results for yourself.