UX Design proven at 260 km/h.
Interaction Design | Tools & Processes
Instantly comprehensible. Intuitively controlled. Cognitively loud. The 2021 1290 SUPER ADVENTURE cockpit is UX Design proven at 260 km/h and 10,000 rpm.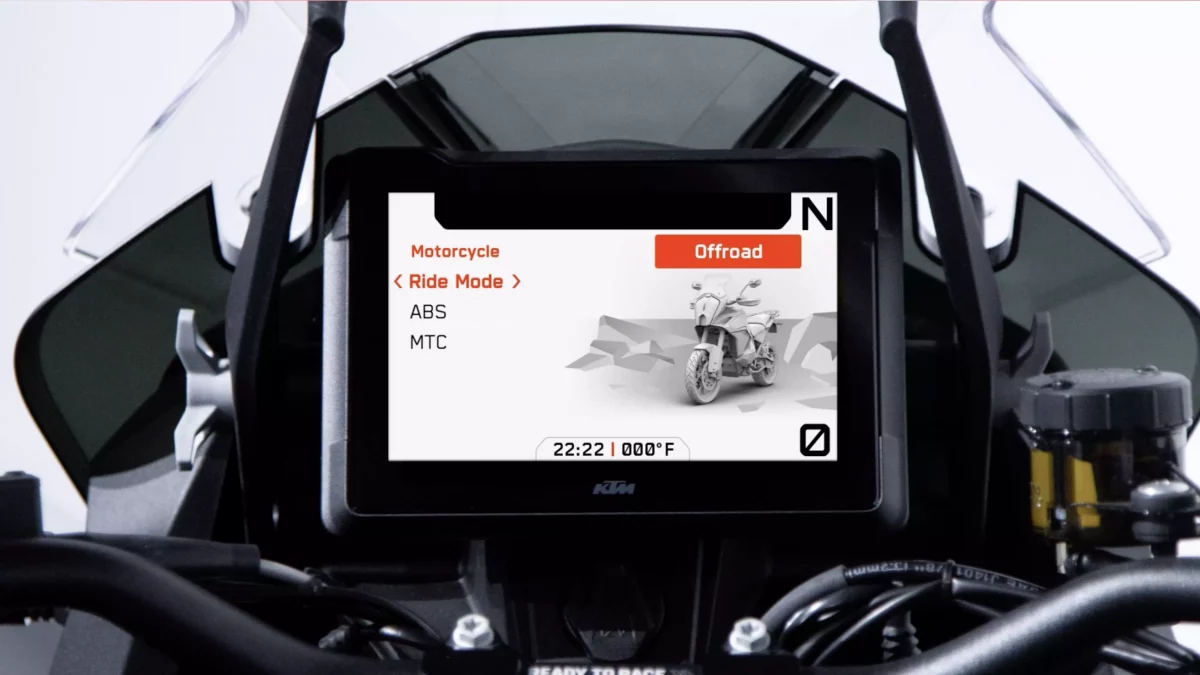 For years, riders worldwide have been asking for tactile and intuitive control system that provides a hardcore, but safer, experience. KISKA helped KTM deliver an outstanding solution in-line with this desire.
The result is the KTM 1290 SUPER ADVENTURE cockpit, which is ultra-functional in all conditions. Especially the most extreme ones. Providing exceptional control and showing only critical information precisely when it is needed, the rider can focus entirely on the ride. In fact, the cockpit was tested by automotive human factors research institute WIVW to ensure the lowest possible distraction. With research stating that up to 60% of accidents occur due to distraction, this cockpit also has the capacity to save lives.
Consistent interactions and vital data at a glance.
Seated or standing, in the garage or off-roading at top speed, all the information a rider needs can be seen with a glance. That is due to the dashboard's graphics and screen layouts, which are best-in-class for the two-wheel industry.
Information is accessible and modes are changed with consistent interaction paradigms. This has both performance and safety benefits as the rider does not have to look down to change modes. Want to do Race Mode? It's simple, like a Street Fighter Combo: right, down, right. Did road conditions rapidly change? Riders can turn on all electronic stabilisation and support systems in a fraction of a second, potentially saving them from a crash.
Streamlined menu.
To reduce the number of clicks needed to operate the bike, the menu levels were reduced. CGI-rendered infographics show the rider the vehicle status at a glance and explain the meaning of each setting. The rider can see exactly what is being selected and changed in real-time.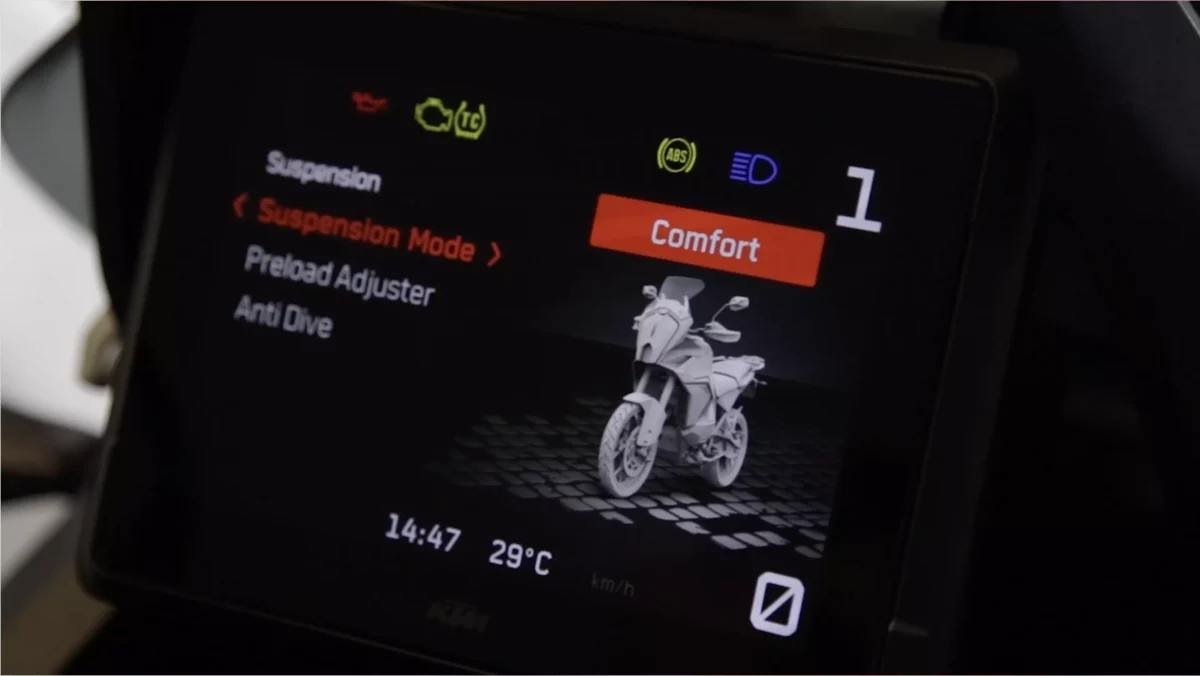 Tactile handlebar controls.
Touchscreen is not an option on a motorcycle, because riders wear gloves and cannot let go of the handlebars. To optimise the handlebar controls, KISKA developed a new six-way switch cube with firm and tactile backlit buttons. It works in perfect synergy with the interface giving maximum control on-the-go.
Purpose-driven Rally Mode.
To perform in the most extreme environments, adventure riders need a pure off-road mode. As such, the 1290 SUPER ADVENTURE features an optimised Rally Mode. In the midday sun of Africa for instance, Rally Mode utilises the display hardware to achieve maximum control.
Rally Mode also lets the most skilful riders dip into advanced drive settings, giving them precisely the information and tools they need in challenging scenarios. For instance, the switch cube has been mapped to control the Slip Adjustor (traction control). This allows the rider to change the slip of the bike with a single button click. Furthermore, this is prioritised on-screen, with speed or revbar given less screen priority.
All said, the 2021 KTM 1290 SUPER ADVENTURE cockpit doesn't just create a better, safer ride. It gives the brand's READY TO RACE attitude a digital boost. You can feel it from the first click, tap, or swipe. And the riding community loves it, giving the cockpit stellar feedback in forums and the media.
KTM UX a Fast Co. Awards finalist
KTM's 1290 SUPER ADVENTURE cockpit has made the Fast Company Innovation by Design Awards finalist list for UX. Ultra-functional in extreme conditions, it's in good company as the program awards problem-solving design. Big shout out to our team for their exceptional work!
Check out more of our work.
Find out what co-creation can do. Strategic and hands-on, KISKA boosts business and generates impact with brand and design. See the results for yourself.