Bringing our Alpine Playground to the world.
KISKA | APG-1 | Eye-Candy 
With APG-1, a speculative car brand inspired by our Alpine Playground, see the power of KISKA's Brand Strategy and Transportation Design competencies unleashed.
Most performance vehicles talk a big game of power, tech, and exclusivity, but live in an empty imaginary world. With the APG-1 sports car concept we saw an opportunity to put it in-context, as part of an aspirational lifestyle that brings KISKA's Alpine Playground to the world.
In short: we built a brand.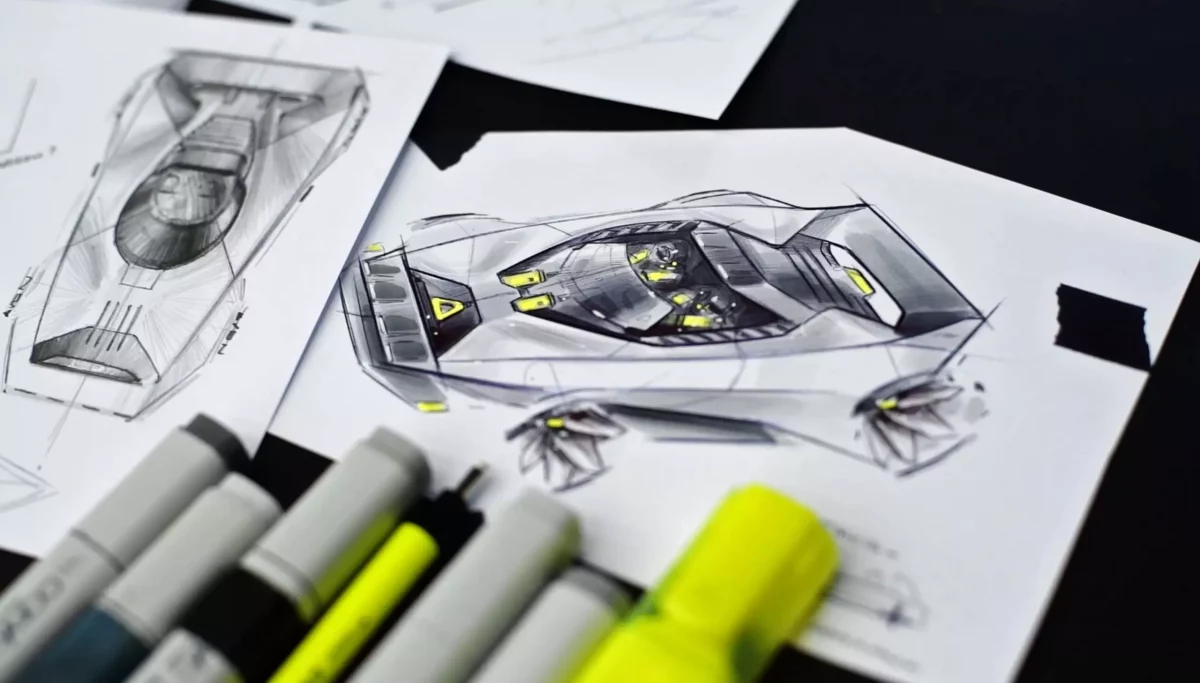 Bad-ass design, comin' in hot.
The design of APG-1 is what happens when you give Transportation Designers complete creative freedom. Lucky for us, they absolutely let 'er rip.
The result is a sports car developed for the love of the drive from the heart of KISKA's Alpine Playground. While the mobility solutions of today and tomorrow are largely regulated and systematic (for good reason!), the APG-1's pure functionality satisfies a deep-seated need for speed and performance. It's a driving machine with the extreme, emotive, high-performance, and purpose-built design necessary to deliver exhilaration on every Alpine pass.  

"We wanted to recall the essence of a sports car with pure expression. APG-1 celebrates the thrill of the drive."
ALAN DEROSIER | Lead Transportation Designer

The APG-1 isn't for everyone. And that's the point. Competitor analyses, target market mapping, and brand architecture workshops yielded a distinct user and brand narrative – and evolved the APG-1 concept into KISKA's Alpine Playground brand. With the sports car at its core.
The driver is ultra-niche, and we called them "The Exceptional Challenger". Hands on, passionate, and confident, for them, the APG-1 is the symbol of relentless drive and confidence to stand alone. The sports car is their partner in unlimited experience-seeking and an elusive brand as rare as its owner.
The brand narrative brings together provenance, culture, and vision. The Alpine Playground is a celebration of a dramatic and fabled region that cuts across multiple countries. It's a landscape where you can witness the power of nature, be invigorated and awakened by the pure air. It's a tradition of commitment to craft and creative heritage, all while balancing innovation, quality, and precision. It's an ambitious vision: to bring the life of Alpine adventure we enjoy at KISKA to the world.
"Like every project at KISKA, we've gone through the process of identifying a target consumer, reviewing the competitors, looking to the future and past…then unleashing the full scale of our brand and design power to bring something extraordinary to life."
JEFF McFARLAND | Director, Brand Strategy
Brand becomes business.
Right now, APG-1 is a sports car and brand concept that demonstrates KISKA's ability to conceptualise, design, and build aspirational and emotional brands rooted in real desires. The ultimate goal however is to one day realise APG-1. The next step: assemble a coachbuilding network to make the vehicle.
Moved by our vision? Get involved in development or invest. Contact us to learn more: [email protected]. Serious enquiries only.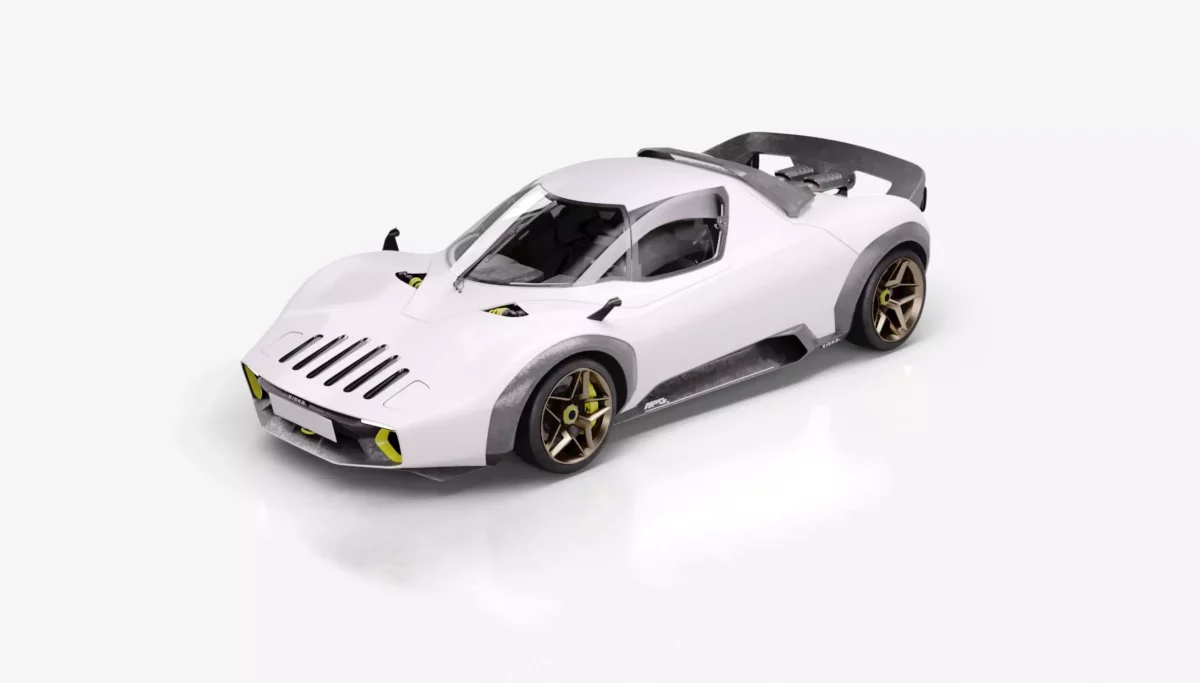 Check out more of our work.
Find out what co-creation can do. Strategic and hands-on, KISKA boosts business and generates impact with brand and design. See the results for yourself.